August 14, 2017
Kubica drives a Formula 1 car again almost seven years after accident 0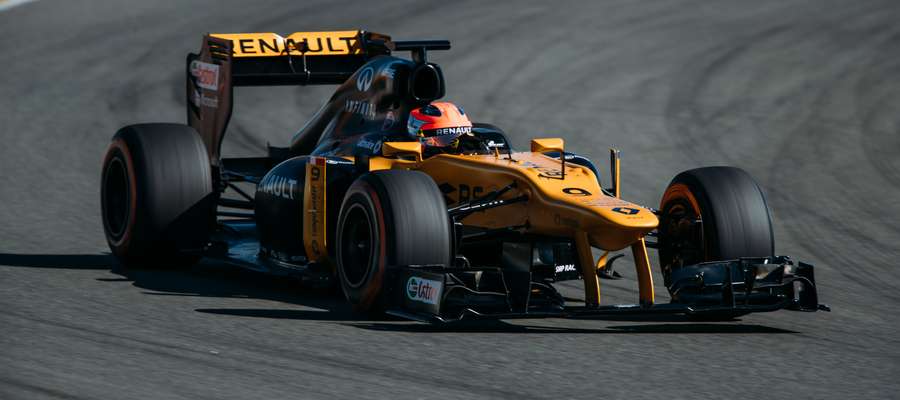 Six and a half years after a freak driving accident ended his Formula 1 career and almost killed him, Polish driver, Robert Kubica has returned to the sport he left abruptly behind, taking a contemporary Renault F1 car to the track in Hungary.
Cheered on from the banks of the Hungaroring by thousands of fans, Kubica set a series of competitive times in the Renault, giving "excellent" feedback to the team of engineers monitoring his progress.
The recent test drive is the latest instalment of a truly unique story of a talented driver's refusal to give up and his exploits have captivated the motor racing world. When the Pole was involved in the crash that curtailed his Formula 1 career and almost severed his right arm, while competing in a rally in Northern Italy, it was not certain he would survive, let alone race again. Yet six years down the line, the "impossible dream" as Kubica called it two years ago, is a short step from becoming a reality.   
Kubica has talked frankly about the horrendous accident. In an interview with the BBC, he said: "The reality was the first big moment I was fighting to be alive,"
"People are concentrating only on my arm because it is the biggest limitation. But the reality is I had fractures from my feet up to my shoulders on the right-hand side.
"I had many fractures and that's why it was so complicated and takes so long to recover. But of course my arm was the most damaged.
"The first two months were tough. I was lucky I was a sportsman and driving F1. That's probably why my arm is still there.
"But on the other hand there are moments when you have to forget who you are but you are a human being. This is maybe something where the situation was not easy to cope."
Kubica took part in the WRC Wales Rally Great Britain in 2013 and went on to win the inaugural WRC-2 title.
Just eighteen months after the accident, the Pole took the rally track once more, winning the first event he competed in.
"People were seeing me and concentrating on getting me as fast as possible back to the car," he said. "In the end, I decided first I have to wake up in the morning happy, then I can start to be a racing driver.
"It probably took me over two years to get back to a reasonable level. I had for months, even a full year, pain everywhere depending on the conditions I was in.
"You have to first of all feel good with yourself before doing something which requires being fast or driving a racing car. It is not that I lost my biggest passion – it is still racing. But also my general life has changed a lot and this was crucial."
Whatever happens, the Kubica story continues to fascinate; millions the world over remain hooked as to whether he can make the final step to competitive Formula 1 action.
For affordable, convenient and top quality car servicing from industry professionals choose Servicing Stop – All offers include FREE car collection and delivery plus a 12-month parts and labour guarantee!