August 14, 2017
Banning ALL cars only answer to air pollution, claims expert 0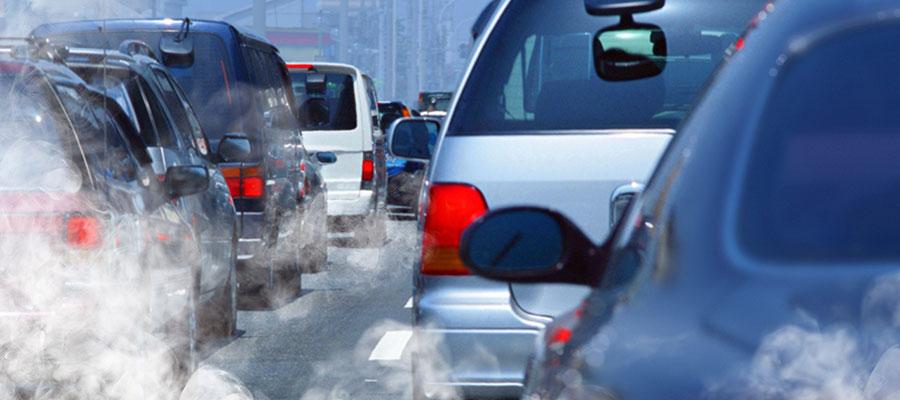 One of the leading advisors to the government has claimed the only way to effectively beat the UK's air pollution problem is to ban ALL cars.
Ministers recently announced that the sale of all petrol and diesel vehicles would become illegal from 2040, a move that caused uproar amongst environmentalist groups who believe that the measures are far too late.
"This is a cynical move by the government to grab the headlines by announcing changes for 23 years' time and failing to enact measures which will curb pollution in UK towns and cities now," said Oliver Hayes, Friends of the Earth air pollution campaigner at the time of the announcement.
Now advisors to the government are saying the only solution is to remove cars from the UK's roads entirely.
Professor Frank Kelly, an environmental health expert, has said that the key to reducing air pollution is "fewer cars, not just cleaner cars."
He went on to say that the switch to electric would not be sufficient to tackle the problem of pollution alone.
New government plans will see millions of pounds allocated to the development of ultra-low emissions vehicles by 2030.
Writing in The Guardian, Professor Kelly said that the plan "does not go far enough". His comments were supported by a council leader who brandished the initiative as "woefully inadequate".
Xavier Brice, Chief Executive of Sustrans, said that the Government has a lack of "urgency" and need to implement alternative plans to tackle air pollution.
"The Government's plans for tackling poor air quality have signalled the end of the car as we know it, but they lack the necessary government urgency, action or investments to make alternatives to car travel, such as walking and cycling, a realistic option for short journeys.
"The Government cannot shy away any longer from the issue of cars clogging up and polluting our cities, and it must now provide real solutions with new investments for local travel, such as walking and cycling.
"Local Authorities must be properly supported to put in place clean air zones and tackle the public health emergency of poor air quality."
Professor Kelly also pointed out that the Government were not investing enough attention to particle pollution which causes thousands of premature deaths in the UK each year.
He wrote in The Guardian: "As London continues to grow in size and population, even zero-emission vehicles are not the complete answer to poor air quality."
"We need to give people more and easier options to get about without necessarily owning a car and using it for short journeys."
Current levels of air pollution in the UK exceed the World Health Organisations safe guidelines.
Health experts have warned that prolonged exposure to particles can cause respiratory problems such as asthma and could contribute to conditions like Alzheimer's.
A government spokeswoman said to The Guardian: "Reducing roadside pollution is a priority for this government – which is why we have committed £3bn to help towns and cities take action against harmful [NO2] emissions caused by dirty diesels.
"Next year the government will publish a comprehensive Clean Air Strategy which will address other sources of air pollution."
For affordable, convenient and top quality car servicing from industry professionals choose Servicing Stop – All offers include FREE car collection and delivery plus a 12-month parts and labour guarantee!